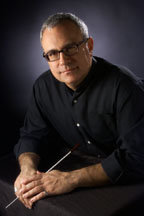 ANNOUNCEMENT: THE SEMINAR HAS BEEN RESCHEDULED! EARLY SIGNUP DISCOUNT IS NOW AVAILABLE. SEE BELOW FOR DETAILS.
September 25 – 26, 2010
10 am – 6 pm each day
At the
Nashville Film Institute
The Factory, Franklin, Tennessee click
here
for a map/directions – parking is free for attendees lodging is available in nearby
Cool Springs
The Nashville Composers Association presents the two-day seminar "Anatomy of a Film Score" with two-time Emmy-award winning composer/arranger Hummie Mann. Hummie has collaborated with some of Hollywood's most celebrated directors in both theatrical and television films. His motion pictures projects have ranged from Mel Brooks' "Robin Hood: Men in Tights" to Peter Yates' "Year of the Comet", the children's film "Thomas and the Magic Railroad" to "Wooly Boys" directed by Leszek Burzynski starring Peter Fonda, Kris Kristofferson, Keith Carradine and Joe Mazzello. For television, he has scored projects for Simon Wincer (the miniseries "P.T. Barnum"), Jonathan Kaplan (the miniseries re-make of "In Cold Blood"), Norman Jewison ("Picture Windows – Soir Bleu"), Peter Bogdanovich ("The Rescuers: Tales of Courage – Two Women"), Joe Dante ("Masters of Horror: Homecoming"), Jim Abrahams ("First Do No Harm"), Richard Friedenberg ("Suzanne's Diary for Nicholas"), William Friedkin, John Milius and Ralph Bakshi (all part of the "Rebel Highway" series of films), among others. Click here for Hummie's complete credits, and here for his bio.
Anatomy of a Film Score attendees will receive 50+ pages of scores/notes with a CD of the music studied. Hummie will discuss the process of creating a score from initial concept to finished recorded music using audio and video examples. He will also discuss some specific compositional and technical film scoring techniques utilized in the process. Hummie recommends attendees bring note and manuscript paper as there will be much information you may wish to jot down. Attendees may also submit questions for Hummie ahead of time that he will address as part of the class or during the Q & A segment at the end.
You will learn, among other things:


Where to begin? Establishing a vocabulary and policy for the score.


Creating themes and varying them to work in different dramatic situations.


Techniques of contracting and expanding phrase lengths to fit a film's timing requirements.


Discussion about various harmonic languages/progressions used in film.


The use and control of dissonance for dramatic results.


A step by step method of scoring a film from start to finish.
Read about the quality of Hummie's teaching and courses here.
Anatomy of a Film Score attendees will also receive a free one-year Nashville Composers Association membership, worth $50.
To Register, click here. Seating is limited. Regular enrollment fee: $300 - includes scores and CD.
EARLY SIGNUP SPECIAL: SIGN UP AND PAY BY AUGUST 28th AT THE DISCOUNTED RATE OF $

239

.

Regular enrollment fee applies after August 28th.